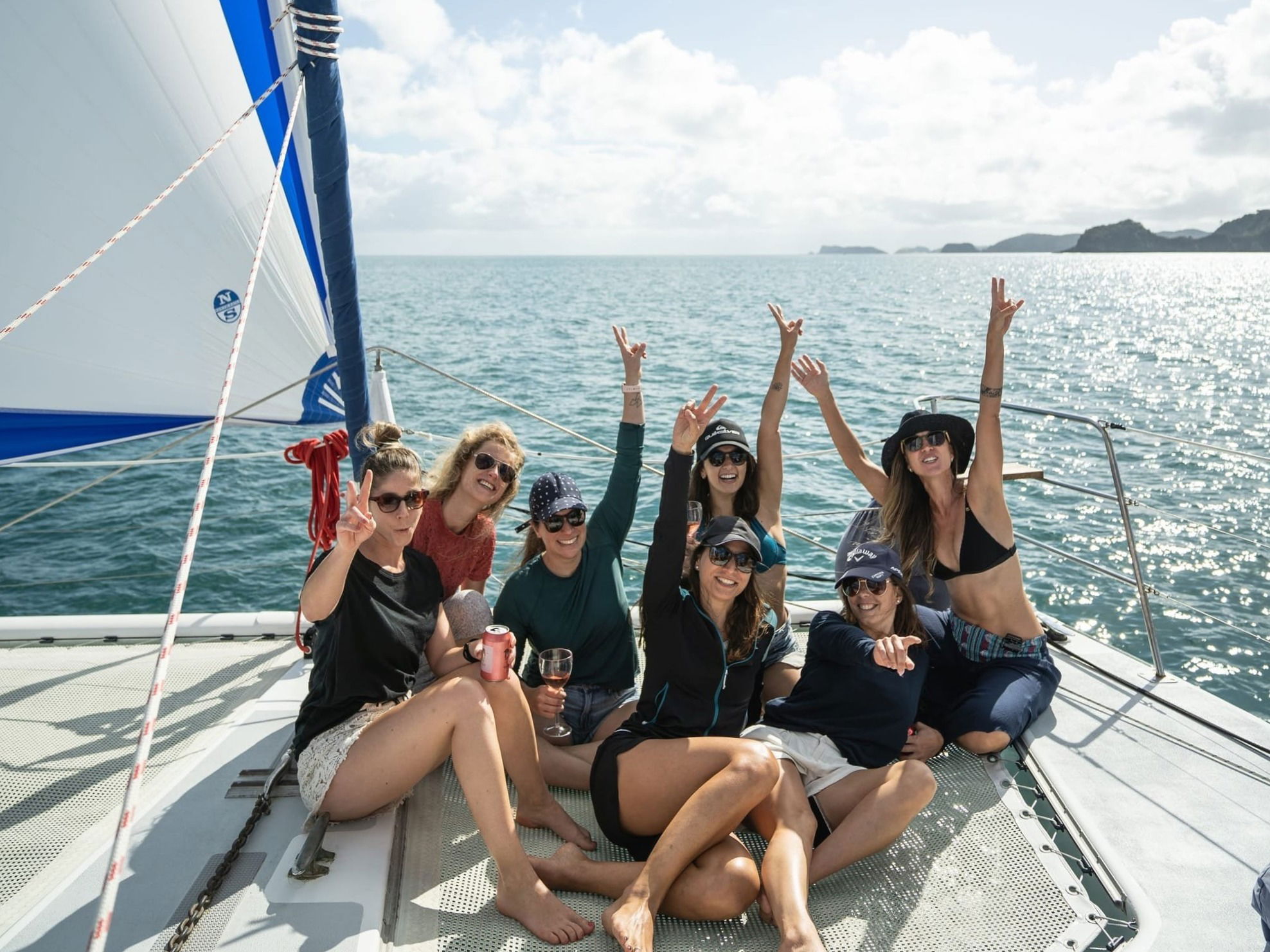 Experience a more intimate cruise with a private day or evening charter aboard our luxury catamaran.
Whether you are seeking a relaxing day on the water or an island adventure, or a bit of both we can tailor an experience to suit you. We specialise in providing customised exclusive journeys along the Bay of Islands stunning coastline.
Private Day Charter
Choose how to spend your 6 hour charter or follow our itinerary where we will anchor up on an island only accessible by boat. During your island stopover (usually 2 hours) you can swim in the clear ocean waters or explore and take a walk on the island. We also have snorkels and paddle boards onboard to use at your leisure. Soak up the sunshine and enjoy a delicious lunch on the boat. Plenty to do before we sail home at the end of the day.
Private Evening Charter
Watch the day come to an end with a shorter 2 hour Private Evening Charter. A romantic and intimate sail around Russell and Paihia Harbour. Includes a complimentary charcuterie board.


Departure/Return Point: Paihia Wharf (Russell Wharf pick ups available on request)
Time: Up to 6 hours for Day Charter or up to 2 hours for an Evening Charter

Price includes an individual packed lunch; please contact us for more catering options (Upgraded lunch menu, charcuterie boards, cakes etc.)