Meet the Crew : Brad and Monique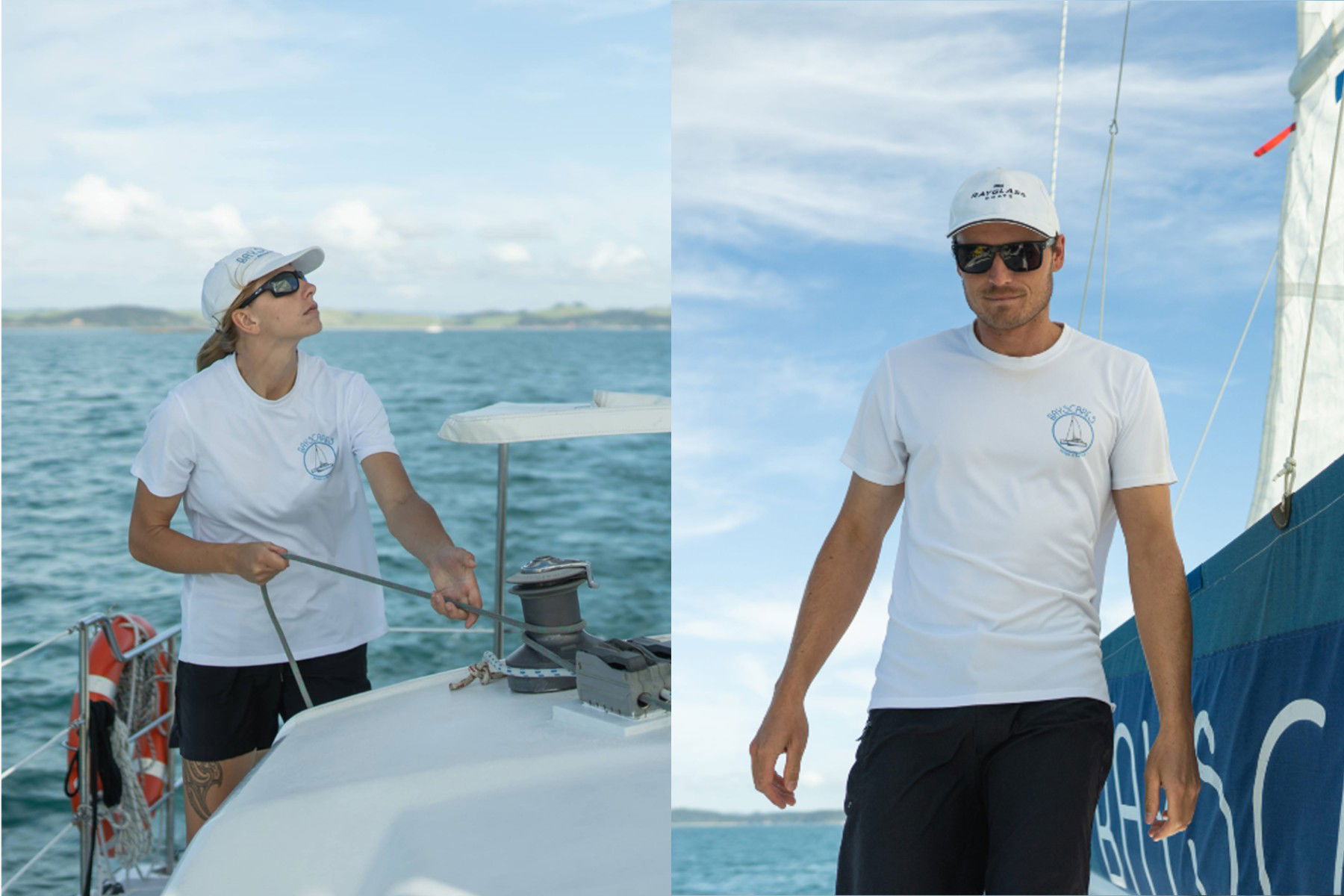 Brad and Monique founded Bayscapes Charters together in July 2021. When they met Brad had a dream of turning his catamaran into a charter business in the Bay Of Islands. Together they made this dream a reality. Sharing a love for the ocean, like many New Zealanders they grew up on the water, boating, surfing, swimming and more! They love showing everyone the hidden gem of New Zealand that is the Bay of Islands. Focusing on day sailing cruises; they can't wait to hoist sails and let the wind take them through the Bay of Islands.
Brad has deep ties to the Bay of Islands area with a family history and passion in the area. His seamanship began at a young age with a boating-mad family. Staring on a small yacht he began sailing so that he could explore all the islands, bays and harbours in the best way possible.
Monique worked on small boats with the NZ Army for 4 years where she gained her SRL ticket before following Brad and her love for the ocean to the Bay of Islands. She started sailing on the Navy Chicos but has learnt a lot from Brad on Hibiscus Star and enjoys perfecting these techniques at the Opua Cruising Club racing nights.
When they aren't sailing they can still be found by the sea either Surfing, Paddle boarding, Diving or just taking their dog for a swim (who also loves the ocean!).
Come aboard and join Brad and Monique for a day in the Bays!