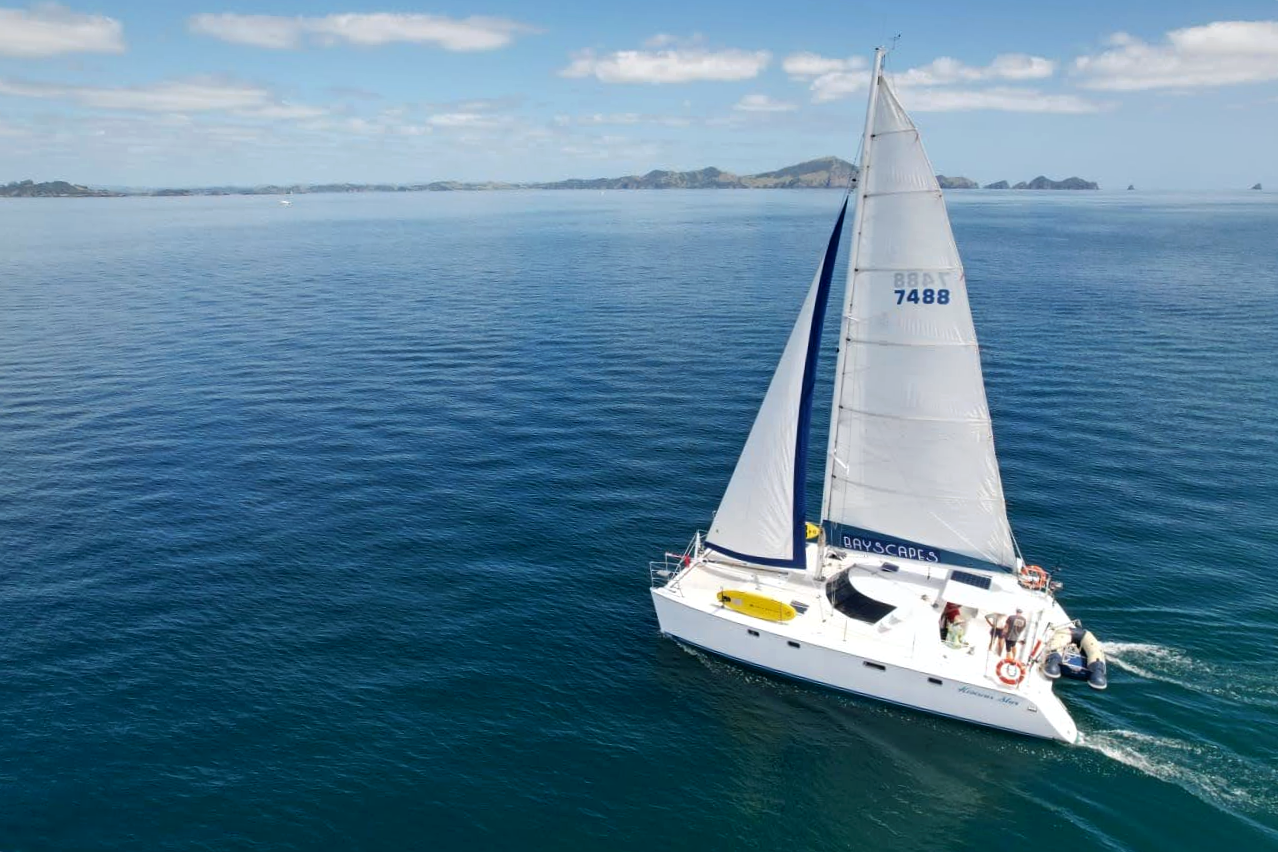 Hibiscus Star is a spacious 40ft (12m) catamaran that is both grand and comfortable. A catamaran has two hulls, this means it stays stable even when under sail so that you can move about the boat easily and comfortably. Our boat is fully crewed so you can completely relax as we work the sails.
Hibiscus Star boasts a lovely indoor saloon with 180 degree ocean views, so you can relax out of the weather while still enjoying the view. Step outside to the helm area, where you can get a close up view our Captain at work. The forward deck has two tramps so you can watch the water beneath you as we sail, or choose one of our beanbags to lounge on where you can feel the wind and watch our sails work.
Hibiscus Star was custom designed by Alan Wright. It has two sister ships; Pacific Star and Island Star.
There are toilet facilities and EFTPOS onboard. We have soft drinks and snacks onboard for purchase.
Come aboard and discover the beauty of Hibiscus Star.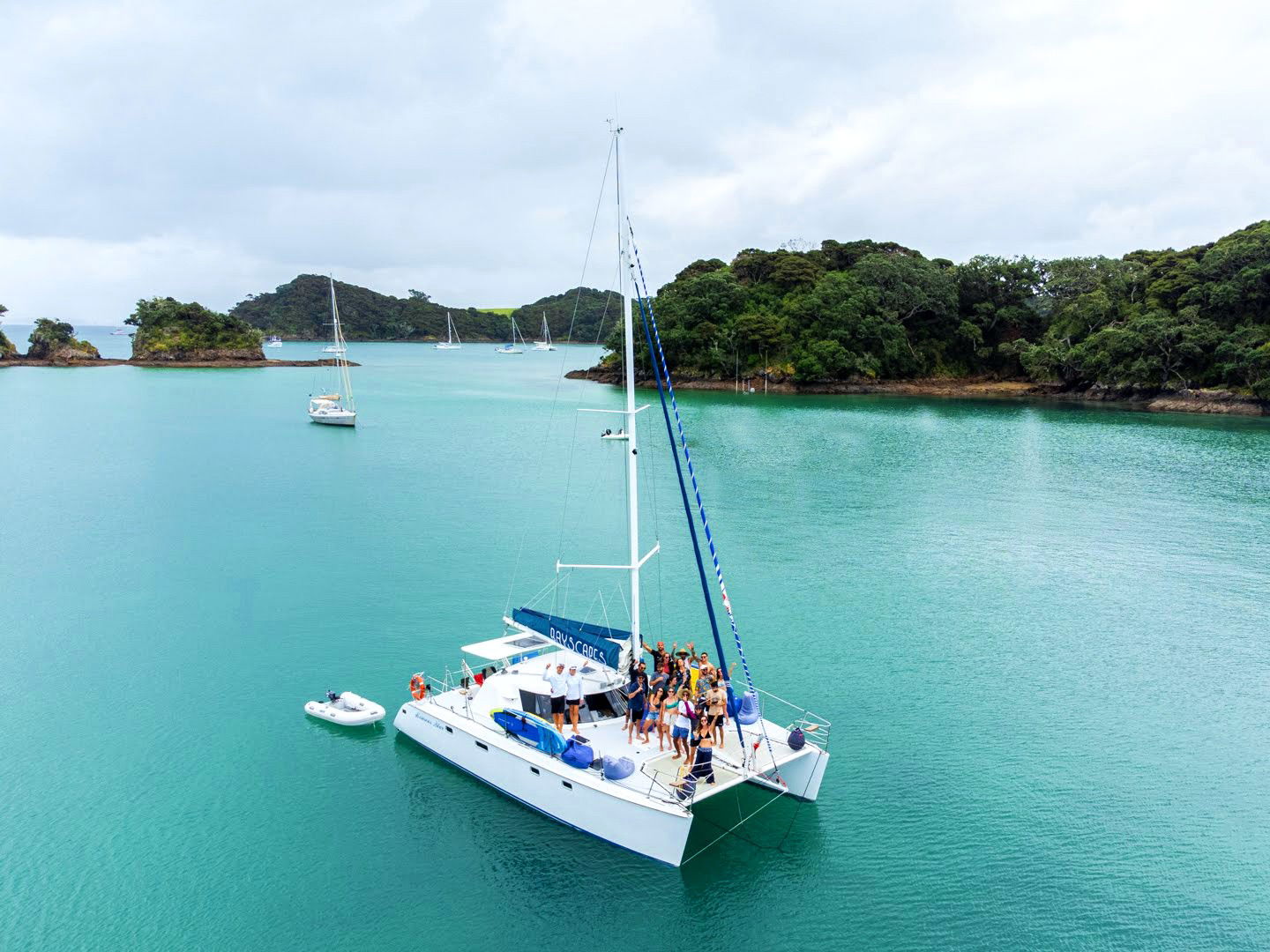 * Please enquire for overnight charters. Hibiscus Star has 2 queen sized cabins and 2 single bunks avaliable.